This edition of Navigator was meant to land in your inbox on Saturday, but it didn't go through due to technical difficulties. Apologies! Take a break this evening to read what we've got for you.
Hello!
Once again, I'm writing this on the train from D.C. to New York, as in-between landscapes zoom by. I love writing on trains and buses and in airports. Sometimes these places are flurries of activity, but I don't mind. The buzz has a white noise effect on me, balancing the chaos inside my brain. When I feel completely out of sync, though, I appreciate the zen of a quiet spot in a park or an empty corner of a museum. As CityLab has written before, cities are made up of energetic and still moments—and the really good ones offer their residents enough of both.
I'm curious: What are your favorite spots to decompress? These could be places you go to people-watch, or to relish a book in solitude. Hit me up at tmisra@theatlantic.com.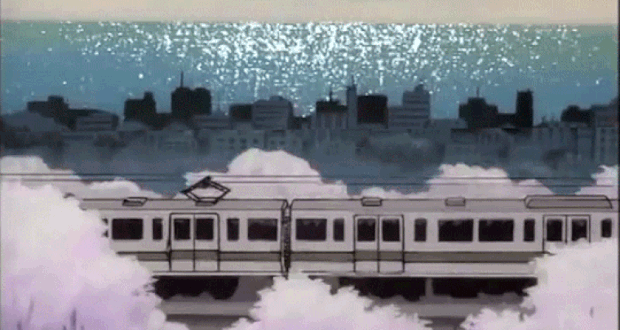 What we've been writing:
"The rude welcome to the Postal Service quickly taught me mail delivery is no leisurely stroll through the neighborhood, dismantling the idyllic image of a smiling Mr. McFeeley handing out birthday cards in 'Mister Rogers' neighborhood.'" ¤ RIP, Jonathan Gold—L.A.'s culinary flaneur. ¤ A local news station made over, and moved into, Omaha's abandoned train station. ¤ The missed opportunities inside the skyscraper in Skyscraper. ¤ Why won't London's night czar save Hackney's night life? ¤ The saving of Cairo, Illinois. ¤