Hi friends!
Today's Navigator comes from Adam Sneed, an editor here at CityLab whose tasks include, among other things, whipping our daily newsletter in shape. He's off on vacation soon, and had a few thoughts about how to acquaint yourself with a city before you've ever been there. Read on:
I'm traveling to Berlin next week, and I've struggled to find what I want to read about it. I have come across some compelling choices, but they appear to be dominated by a few subjects I know well already. So it's proven harder to find the lens on the modern city that I'm looking for.

When planning a trip to a new city, there are a few things I do to make sure I'm getting the most out of my travels. I consult Atlas Obscura and the New York Times' "36 Hours" series, and then I check to see if the city was ever featured on Anthony Bourdain: Parts Unknown. From those three sources, I usually get a good sense of what I want to do, and then I rattle my friends to surface other hidden gems.

But my favorite way to connect with a new place is through its stories: fiction and nonfiction, histories, and explorations of contemporary life—really anything that can let me go somewhere and say, "This is where that thing happened in that story I liked."

I've had some great luck with this a few times recently: The Devil in the White City paints such a thorough picture of Chicago in the 1890s that it feels like you could stand anywhere in the city and marvel at all that was happening there at one point in time. Meet Me in the Bathroom worked the other way, showing a narrow sliver of New York's music scene in the 2000s but giving more weight to neighborhoods, bars, and streets that hadn't stood out to me before. But I've also found that it's much harder to find these kinds of books when I'm seeking them out; usually I come across them first and they inform my travels later.

How do you peruse a list of books about London and find the one you'll connect with? How do you know if a story set in Mexico City will really tell you what you want to know about it? I'm guessing the readers among you have dealt with this before, and as much as I'd love to hear your recommendations about Berlin, I'm even more curious about your thoughts on the bigger question: How do you read a city? Drop me a line.
What we're writing:
These detained immigrant kids made models of their homes. ¤ Habitat for humanity, on the moon. ¤ The many lives of Notre Dame. ¤ The Trumpian urbanism of Atlantic City, in photos. ¤ The urban planning sci-fi novel of the season. ¤ What's not to like about Mount Vernon? ¤
Also, CityLab's senior editor Amanda Hurley released her book Radical Suburbs: Experimental Living on the Fringes of the American City. Check out an excerpt here:
Back in the early 1960s, Malvina Reynolds wrote a song called "Little Boxes," inspired by a drive past rows of lookalike pastel-hued houses in a new suburban housing tract in the Bay Area. (Her friend Pete Seeger had a hit with the song in 1963.) Reynolds saw the cookie-cutter houses as both symbols and shapers of the conformist mindset of the people who lived in them—doctors and lawyers who aspired to nothing more than playing golf and raising children who would one day inhabit "ticky-tacky" boxes of their own. But Reynolds was wrong about who lived in this suburb, Daly City, just south of San Francisco...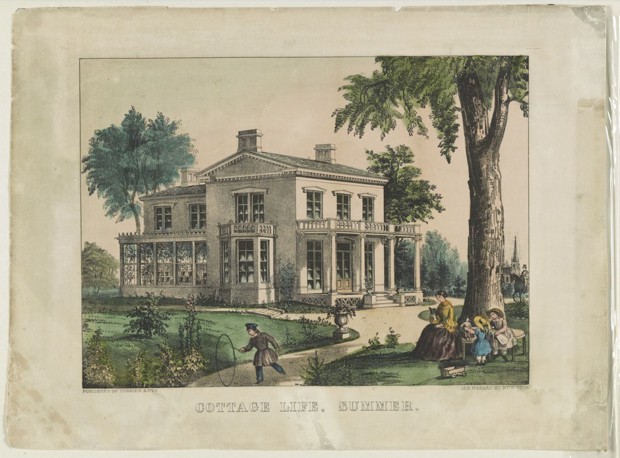 What we're taking in:
Canadian museums are getting $$$ to preserve indigenous culture. (ArtForum) ¤ Flying while trans. (New York Times) ¤ This nonprofit is pushing for cell service for Mexico's indigenous communities. (New York) ¤ "Leafy suburb children are anxious about being declassed." (Popula) ¤ "Before the Guggenheim, before Fallingwater, the master architect was trying to tackle a more pervasive issue: affordable housing." (South Side Weekly) ¤ A 32-acre queer playground in Middle America. (W Magazine) ¤ The death of Chicago's saloons. (WBEZ) ¤ "A new generation of downhill skateboarders has sprung up around these abandoned roads…" (Hmm Daily) ¤ The Indian café staffed by acid attack survivors. (Los Angeles Times) ¤
And finally, here's an excerpt from new work by poet Kaveh Akbar, published in The New Yorker:
I have a kitchen device

that lets me spin lettuce.

There is no elegant way

        to say this—people

        with living hearts

        that could fit in my chest

want to melt the city where I was born.

At his elementary school in an American suburb,

a boy's shirt says: "We Did It To Hiroshima, We Can Do It To Tehran!"
View from the ground: