A Distributed Government by the People, for the People
The power of open, collaborative, and innovative governance.
When Abraham Lincoln described our government as one by the people and for the people in his Gettysburg Address, he probably didn't have an open distributed system in mind.
Government, in the U.S. and in advanced civil service countries globally, has evolved through many forms. But at present, much of American city government is still running by the rules set out a century ago during the Progressive era, despite the fact that much of the private sector has altered its behaviors to more fully embrace a tech-oriented future. Municipal bureaucracy did its duty keeping corruption out of the political machine, but now it's halting reform.
Government has been restricted from incorporating changes driven by the technological revolution—changes that businesses are profiting from—by too much vertical hierarchy and not enough discretion and innovation on the part of otherwise rule-abiding bureaucrats.  Kafkaesque images hover over the citizen who has a frustrating experience at the DMV or has to fill out multiple paper forms in various government offices to apply for a business permit.
Sometimes it seems that businesses are more responsive to their customers than government is to its residents. Businesses put the user first and incorporate technology at a high level to avoid roadblocks and to act in time. Government needs a remodel, a new operating system (O/S) that would allow it to tackle major issues at scale.
In the book A New City O/S: The Power of Open, Collaborative, and Distributed Governance, Stephen Goldsmith, former mayor of Indianapolis and former deputy mayor of New York City,  and Neil Kleiman, clinical professor of urban planning and public service at New York University, present guidelines to incorporate this new distributed system. They highlight important steps that cities are already taking, like employing user-centered design and leveraging technology to create a government that acts in time.
Putting Citizens and Those Who Serve Them at the Center of UX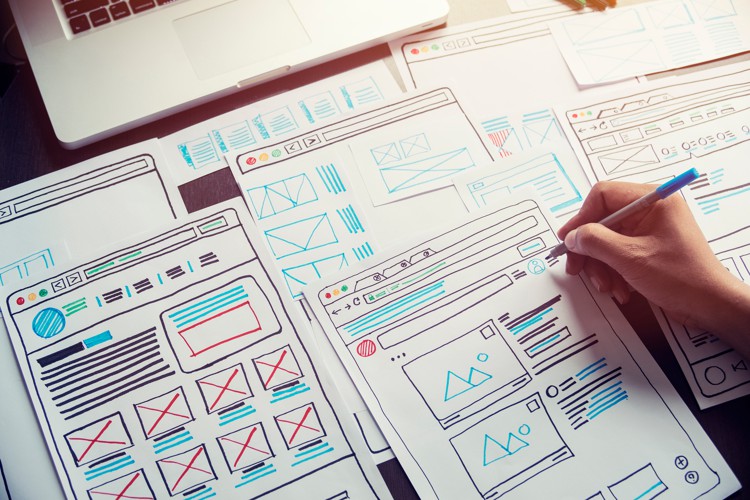 "Things used to be done Balkanized by fifty different aldermen in fifty different wards," said Rahm Emanuel, mayor of Chicago, speaking to how focusing on the residents' needs creates a more cohesive and efficient government. "If you do that, you cannot have an antiquated 311 system that isn't interactive with the residents. So the whole goal here of 311, in modernizing, was to go from landline technology to mobile phone technology, and allow the public to communicate vis-a-vis that device."
Having a city government that reflects the times was the driving force behind updating Chicago's 311 system. Emanuel said one priority was ensuring that the system not only responds to functional needs but also anticipates the social needs.
"The city of Chicago is using human-centered design processes to improve the service delivery experience for residents, and enable departments to deliver those services more effectively and efficiently," said Chicago's chief information officer, Danielle DuMerer, speaking to how focusing on the resident's needs creates a more cohesive and efficient government.
"We're working to create a system that's responding to the needs of our residents, and helping to build trust between government and our residents," said DuMerer. "311 really is the main point of entry for residents, business owners, and visitors that need access to government information and services. To that end, we've used human-centered design methods to build a system that will better meet people where they are and deliver an improved experience."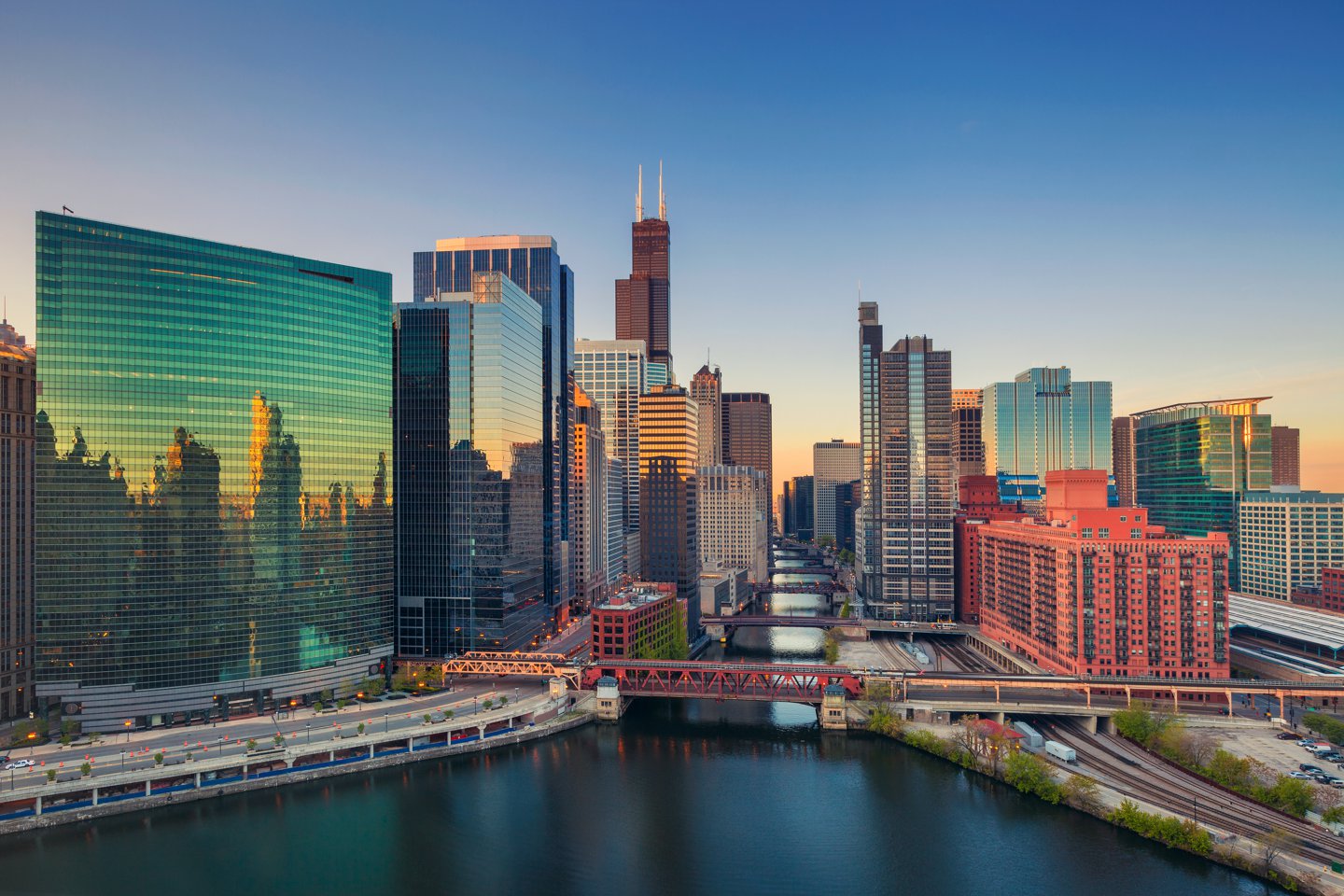 "Being able to communicate to the neighborhood and surrounding area that tonight Shakespeare at the Park will be at Welles Park, for example," Emanuel said.
Emanuel also said that he has plans to incorporate a weekly messaging service to new parents to inform them of child-friendly events around the city. "Things that encourage the type of child development we want to see across the city."
"I know what my vision is," said Emanuel, "but it's got to work for the constituents. All I know is, the 311 we have today is not where the world is, and we're trying to catch up with the world."
DuMerer said that when Chicago wanted to improve its 311 service, it decided to look at areas in the city that were underutilizing the service in order to identify residents to participate in various design activities. Residents provided feedback in many ways, most notably through postcards that described the "311 of the future."
"Residents actually wrote postcards to someone in the future to explain a scenario, why this 311 system of the future was better than the one now and what it was capable of doing," she said. "Their vision becomes our vision, and helps us understand current challenges so we can address those challenges to the best of our ability in the design of the system."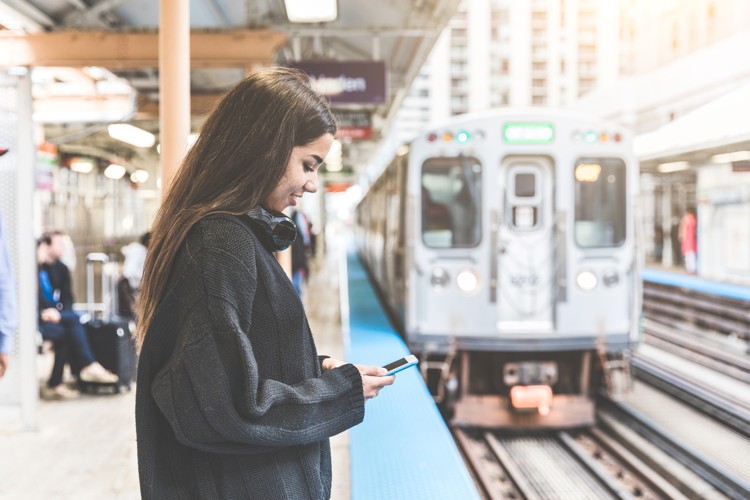 Among many insights, the City learned what kind of language they should be using. "Are we using city speak, or are we using language that makes sense to a resident?" asked DuMerer. But it wasn't enough to just build a better 311 system based on curated, structured feedback loops. Chicago needed to develop outreach.
"There is a concerted effort to engage our residents throughout this process and really build a system that will introduce more of our community's voices to government and hopefully build trust," said DuMerer.
Omni-channel marketing of opportunities creates a wider pool of citizen participation. Part of that is engaging community leaders who can evangelize about the new opportunities within the 311 service, like the ability to reach out to the city via text, tweet, a web-based portal, an app, or the standard 311 phone call. The 311 request types can be seen using Chicago's OpenGrid tool, an open-source geospatial application that allows residents to easily access city data from multiple devices.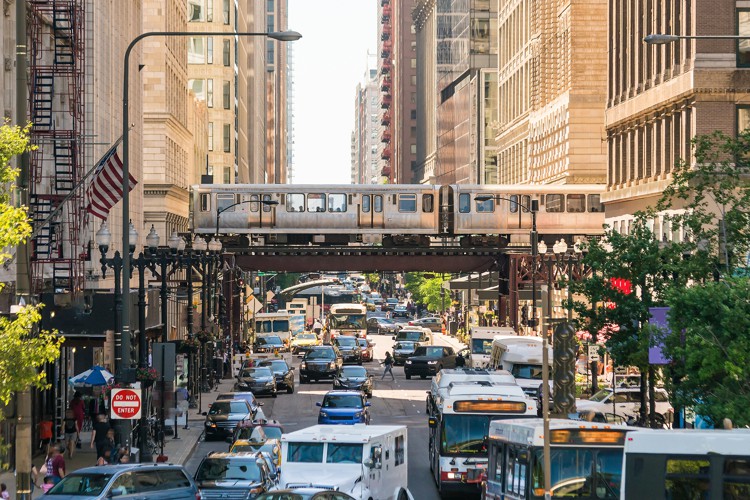 Chicago is one of the cities that understands that participating in the democratic process shouldn't be an experience that lends itself to hair-pulling. By updating the city government's user interface—things like websites, mobile apps, even signs in an office—Chicago is rearranging itself around the needs of its residents, not forcing its residents to struggle through an unyielding system. By making it easier for citizens to engage, municipalities can build trust, improve participation, and create a sense of community pride and cohesiveness.
Former Mayor of New Orleans Mitch Landrieu understood the importance of collecting resident data in order to create a system that's more navigable for all. "You can't manage it if you can't count it," he said. "If you don't have the technology to count it, then you can't manage it. In New Orleans, I took that simple premise and asked, how do you integrate that concern into better governing practices in the city?"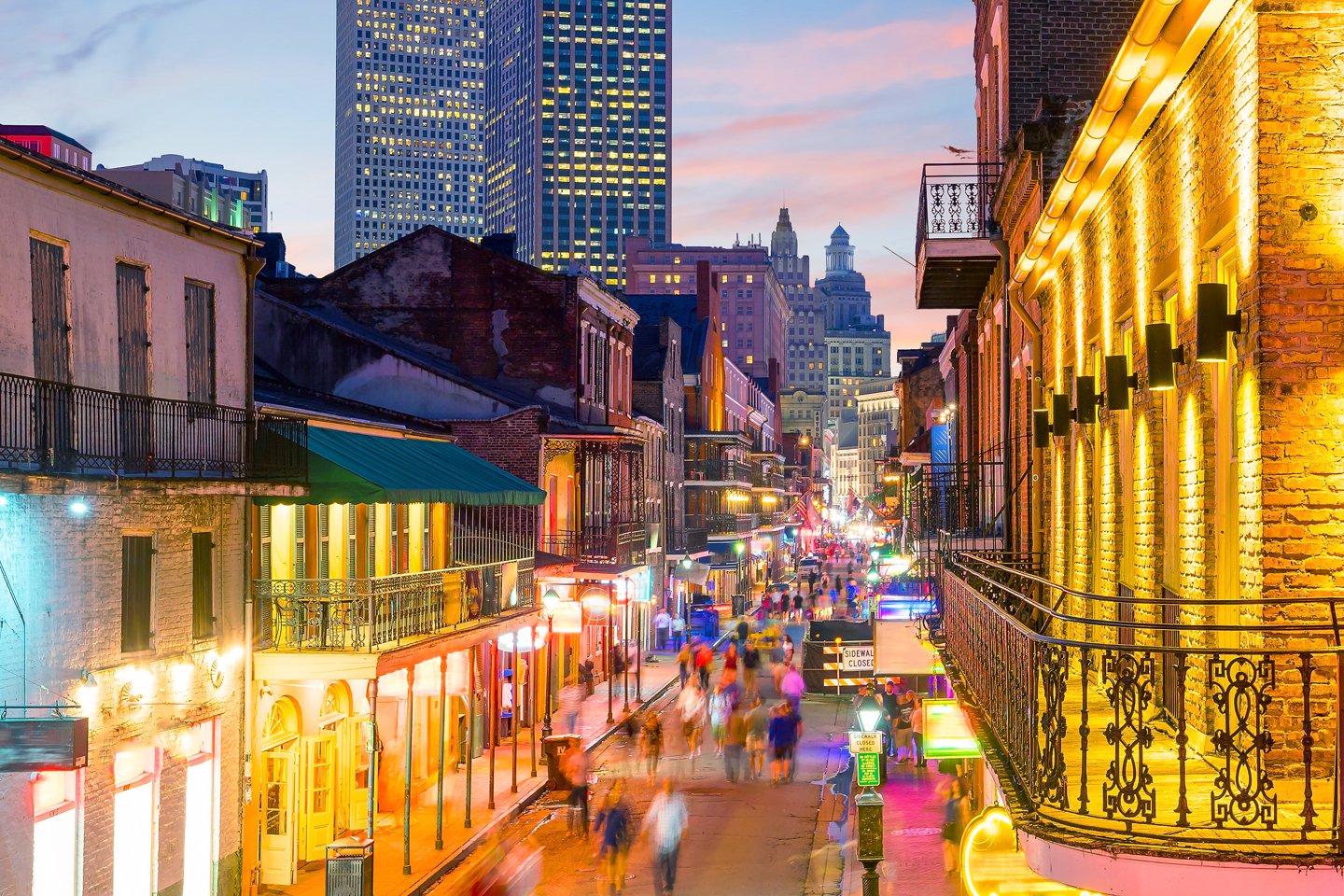 The first thing that Landrieu knew he needed to do was hire really smart people, the kinds of people who not only understand how to use technology to measure data, but also people who know what is important to measure. That, and a grant from Bloomberg Philanthropies, is how New Orleans's innovation team was formed. The team realized that a user-centered approach involves being more thoughtful about how it presents information. Context is key, and providing that contextual data and information in well-visualized formats allows residents and media to have the information needed to understand patterns. In the case of New Orleans, those patterns had to do with the who, what, when, where, and why that inequity develops in the city.
"Two to three years ago, we set about making equity a part of the DNA of government," said Landrieu. "We spent two years talking to all of the city leaders about what equity means. I used a budgeting-for-outcome procedure, so we told all our department heads, when you present a budget to me, you've got to show me how it addresses the equity issues in the city before you ask me to fund something."
Landrieu said that micro-targeting can really matter when making decisions. "When you get the data and you see exactly where it is, it causes you to make new decisions about deployment, employment, and priorities," he said, referring to placement of emergency ambulances throughout the city. In 2016, his team decided to use data to address inequity through an evaluation of emergency system response times in different neighborhoods. "If you wanted to increase response times, we could figure out where most of the problems were, highlight them by percentage, and actually deploy ambulances and have them sitting and waiting at certain intersections, because we could tell from data where they were going to be. And it decreased our time to get to citizens who were in peril."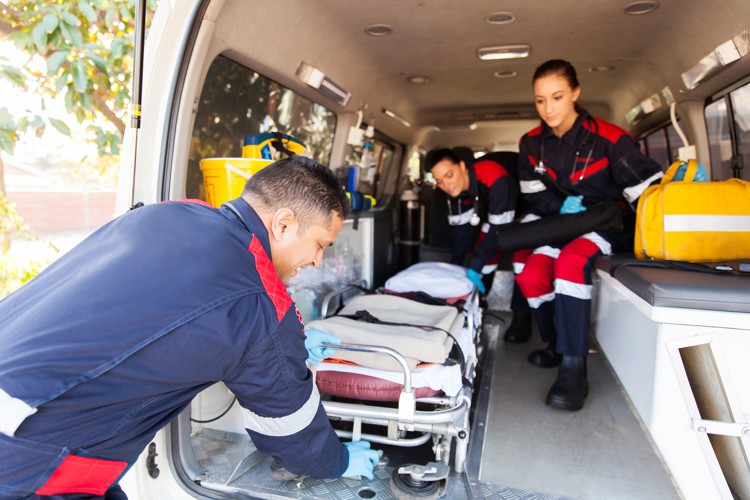 Landrieu also had his top data analyst evaluate response times to determine if citizen complaints had a basis in truth, which they did, and then run simulations to see if spreading out the locations of ambulances would slow down efficiency, which it did not. Once the ambulances were placed more strategically throughout the city, response time improved by 15 percent.
When Government Acts in Time
The old operating systems of government are riddled with roadblocks that cause more time to be spent on tasks than is at all necessary, given the state of technology at present. Goldsmith and Kleiman argue that government regulations need to be reformed. In a distributed system, government can identify risks sooner by relying on community feedback and data analytics to reduce the time and cost of relevant compliance. Acting in time doesn't just mean being responsive. It means addressing a situation before it becomes a problem by using a combination of data from citizens, Internet of Things sensors, and machine learning in order to find patterns.
For former Mayor Landrieu, relying on a machine-learning algorithm to mine and analyze data helped deal with the issue of abandoned dwellings. "I took over some time after Katrina hit, and one of the awful consequences was that people were thrown out and had to move across the country, leaving blighted homes behind," he said. "It had been a problem before Katrina, but we had about 40,000 blighted properties in the city when I took over, and we had to figure out how to either tear them down or renovate them and put them back into commerce."
This would require considering a range of factors like historical significance, location, market interest, and condition. The Department of Code Enforcement opted to turn to the Office of Performance and Accountability for a data-driven solution. The resulting Blight Scorecard relied on a machine-learning algorithm to help mid-level supervisors score properties and receive weighted recommendations about what to do with them. Key to this was citizen participation via social media engagement and public meetings, said Landrieu.
A government that acts in time replaces assembly lines with problem solving, allowing employees to focus less on routine work that can be automated and more on targeted problems. "One of our internal goals was improving how our departments are able to efficiently conduct their work," said Chicago's DuMerer. One of the ways they did this was to re-engineer business processes and "find opportunities to improve those processes in order to shorten response time."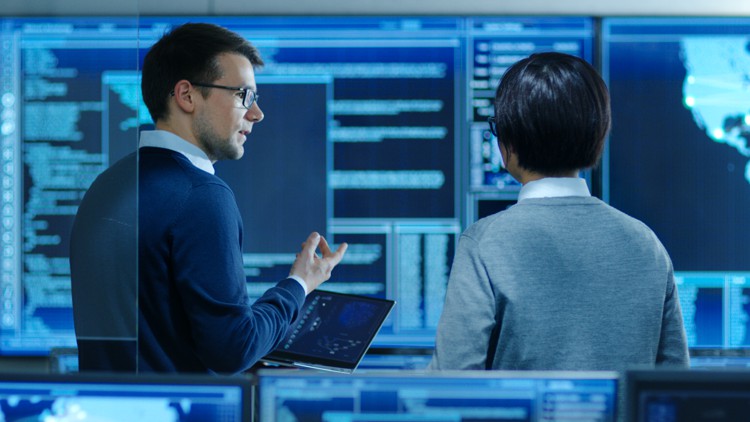 Using the data, tools, and mindset of the new O/S, Chicago worked at reforming regulations and streamlining certain permit processing. For example, in order to streamline restaurant inspections across the city via an analytics-driven plan to prevent food-borne illnesses, the city partnered with the private sector and interviewed public health inspectors to determine the leading indicators that would help predict problems. By looking into information like an establishment's prior violations, location of the establishment, time since last inspection, and temperature readings, the team was able to detect, on average, critical violations a week earlier than they otherwise would have.  
Inclusive Solutions in Evolving Cities
According to Pew research polls, trust in governments is at historic lows, barely cracking 18 percent nationally. On the bright side, citizens have more faith in local government, and that faith will increase as they see that their views and their time are valued, and they can understand what is too often hidden behind all the red tape. We have at our fingertips, for the first time, the technology and innovative breakthroughs necessary to create sweeping change. It's time for a change that empowers the public by giving them the tools to participate so that residents can trust in the democratic system. When cities upgrade to a new city O/S that relies on open data and a distributed, resident-focused system, they will be able to act more quickly and to the greater satisfaction of their residents.
Learn More about User Experience