The Problem-Solving Public Servant
A fresh and innovative way of thinking about accountability and transparency in local governance.
What would happen if a public servant reported to work each day with the invigorating goal of solving problems, rather than first and foremost adhering to rules and protocol? What if City Hall expanded its "distribution channels" and reach to work more closely with third parties, leveraging the skill sets of universities and the expertise of the private sector to achieve fresh goals for its citizens?
Through mobile tools, well-visualized open data, and social platforms, citizens can broadly participate with their city. By analyzing this data, the city can act more quickly, recognizing and regulating risk in a more efficient manner, and creating space and time to make improvements in other areas. Reorganizing government to inspire workers to improve programs and services and to partner with outside forces will be better served by a top-down willingness to embrace ingenuity and change.
"It's exciting stuff and it feels like you're losing power when you share it," said Los Angeles Mayor Eric Garcetti, "but it's the exact opposite. You're only increasing the power and effectiveness of what you do when [information] is shared by the most people possible."
A government that relies on open data in a distributed system—as described by former Indianapolis mayor Stephen Goldsmith and Neil Kleiman, clinical professor of urban planning and public service,  in their book, A New City O/S: The Power of Open, Collaborative, and Distributed Governance—gives city employees more access to information relevant to them so that they can feel empowered to use discretion, authority, and creativity. A new operating system that's based in open data and distributive governance also allows governments to form relationships outside of City Hall that will expand its capabilities and knowledge base. These methods have the potential to be revolutionary for cities as large as Los Angeles and as small as South Bend, Indiana.
Los Angeles: Enabling the problem-solving public servant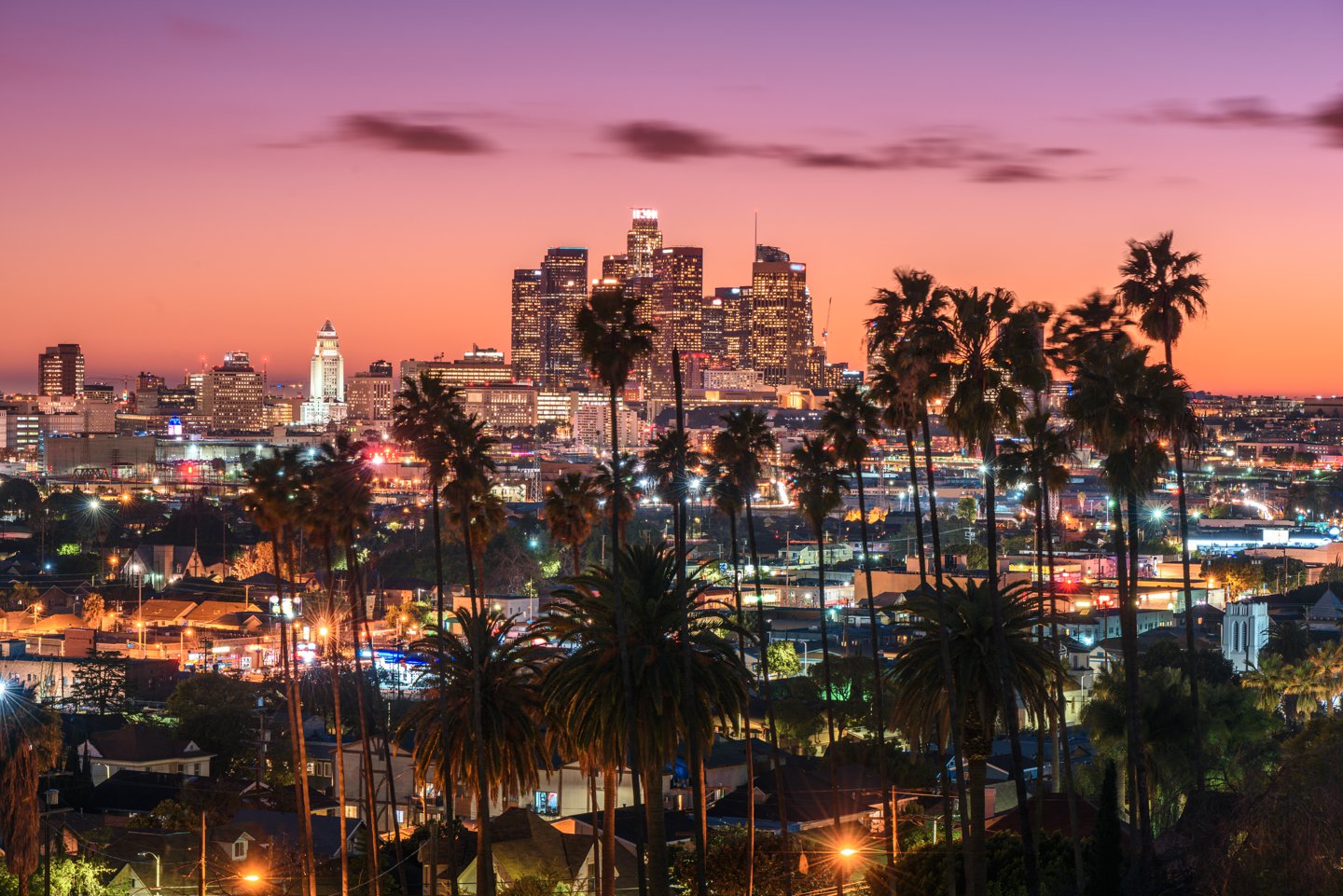 Los Angeles is one of the American cities that's leading open data innovation. Its GeoHub is the perfect example of what Goldsmith and Kleiman would call a "socio-technical ecosystem," a platform that fosters cross-organizational relationships and data-sharing. Essentially, the GeoHub is an open data portal that the city created with the help of Esri to allow anyone to explore, visualize, and download location-based data across 20 city departments, from locations of safe havens for infants to trailheads throughout the greater Los Angeles area.
"Most of government slowness comes from the [slow] pace of communication," said Mayor Eric Garcetti. "GeoHub makes everybody a part of the team and gives us the illusion that we're all in the same room. It also helps us think the way human beings do, which is visually. We drive by graffiti, a homeless encampment, a pothole, and we experience that very spatially, and then we go into rooms where we talk about numbers and two dimensions. GeoHub actually gets us back on that playing field in a virtual way, where everybody can see that city, feel that city, understand that city, and it's almost like we leave little breadcrumbs for each other to follow the pathway to success. And instead of that being done in a vacuum where we never know what someone who's come before has done, we're all seeing that together."
While it's publicly available to citizens, the GeoHub also provides city employees with specific capabilities; it's a manifestation of a fresh culture that fosters cross-departmental exchange and partnership. Data is no longer isolated and difficult to access, but it is centrally managed by set rules of engagement. This means that if, for example, a social worker at a juvenile detention facility wanted to ensure her team had access to data about transit schedules and locations, she'd have a much easier time seeing all of the relevant information in one place.
A socio-technical ecosystem "should sharply reduce the time associated with finding out what other facilities or programs are occurring in the same community or are planned to be soon," write Goldsmith and Kleiman. "In a few years, AI could even contact a city worker with suggestions for documents, studies, and permits related to a project but hidden away in digital file cabinets throughout the government."
Amanda Daflos, director of Mayor Garcetti's innovation team, is driving transformative digital strategy in LA. "The way I've structured this team is through the idea that we have a cross-disciplinary group of people that can all work together to solve problems," said Daflos. "Those cross-disciplinary skills include project management, [which means incorporating] people who are really trained in creating projects, in delivering projects, in reporting on results. We have a human-centered designer, too. It's really nice to bring the best of every skill set together to tackle one project." Daflos said that her team creates projects that will move the needle, with the idea that policy reforms will follow.
One thing her team worked on that both demonstrates the ideal of a problem-solving public servant and also the importance of maintaining consistency was creating a user-centered design process for police hiring. Like all good innovators, her team's method for improving the hiring process began with a series of questions: "How do we get the right people in the door, and how do we make the hiring process more easy and transparent?"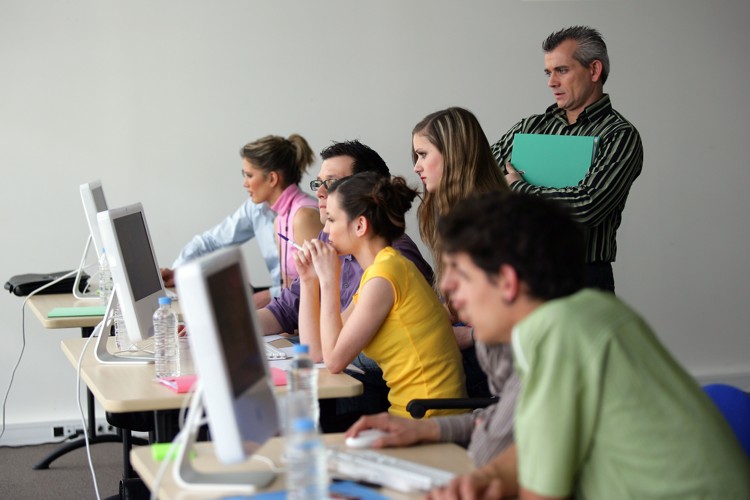 These questions became the cornerstone for the work the innovation team engages in. In the case of police hiring, they decided to go through the process as a user. "If we want [qualified] candidates to go through the process, we should probably know what they're experiencing," said Daflos. Based on this intel, one of the improvements that the city has made to the process has been to allow candidates to schedule appointments like their physical or polygraph testing through text message.
Smart hiring is one of the cornerstones of The New City O/S's move to enable a problem-solving public servant, and it's something that cities across the country are catching up on. In New Orleans, for example, Mayor LaToya Cantrell is leveraging the strength of local universities like Tulane, especially for city programs such as behavioral health. "We recognize the power in our hiring community, but more importantly, we recognize the power of input from those embedded in our community."
South Bend, Indiana: Mashing up government to turn an economic slump into growth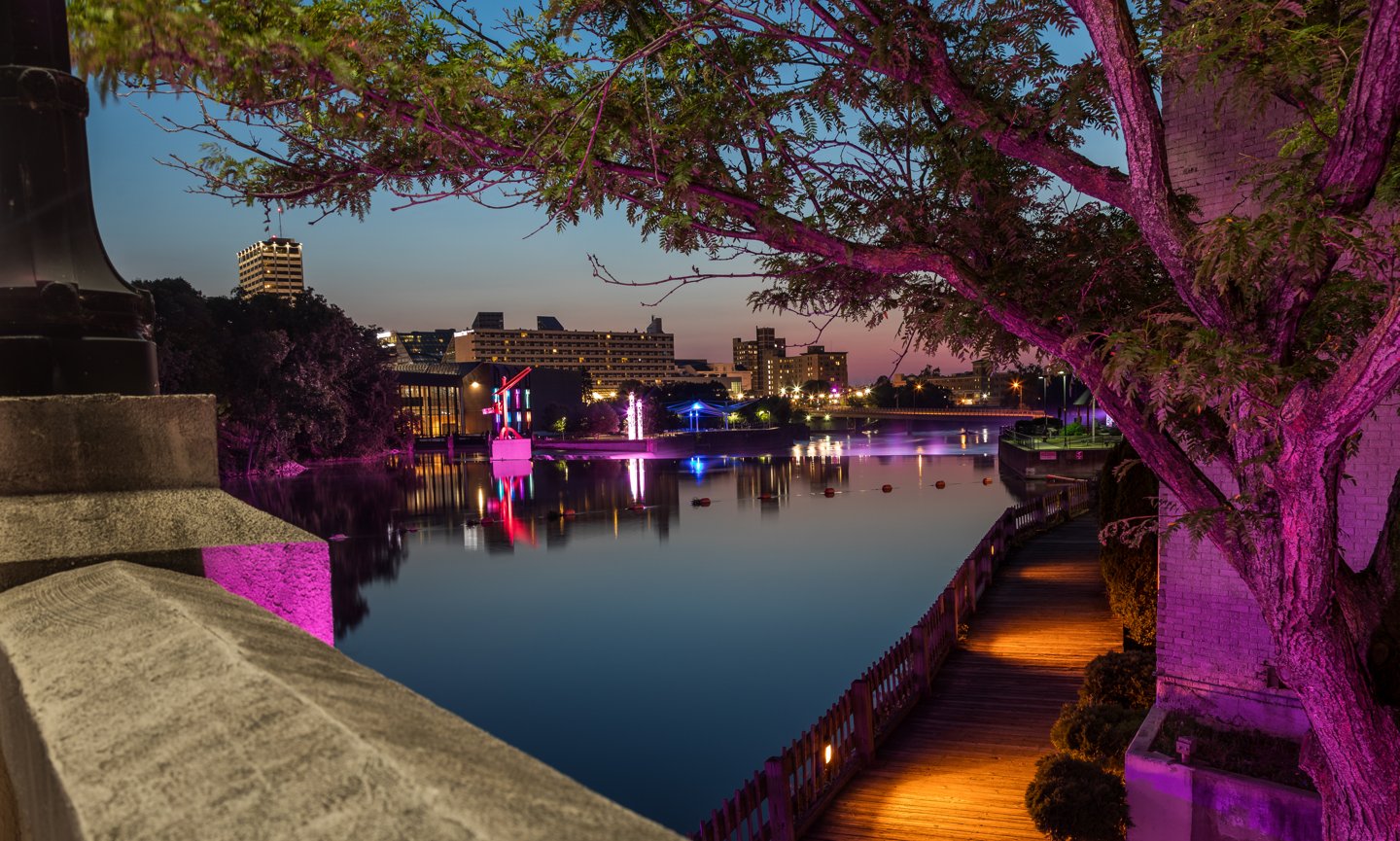 In a distributed governance, the city's role pivots from owning data to gathering, curating, and coding it. More data means more capabilities, so City Hall should be looking at creating highly coordinated relationships with third parties like communities, universities, nonprofit foundations, and the private sector. From a tech company's Internet of Things sensors to citizen input via smartphones and 311 centers, in an open city, there are almost endless ways to add to the collective data set for the greater good.
South Bend was experiencing a serious economic downtown when Mayor Pete Buttigieg entered the office in 2012. Brain drain and an aging population, among other issues, spelled trouble for the city.
"We knew right off the bat that it was going to take a while to build up the in-house capabilities that we really needed, and so partnerships were going to be really important from the outset," said Buttigieg.
Fast forward six years, and those partnerships have manifested in a sort of university ecosystem that both provided the necessary innovation to solve city problems and the incentive for young tech talent to stick around. The city recruited Santiago Garces as a fellow, as well as a team of other recent graduates of Notre Dame's ESTEEM program, a Master's in tech entrepreneurship. Garces eventually became the city's first chief innovation officer.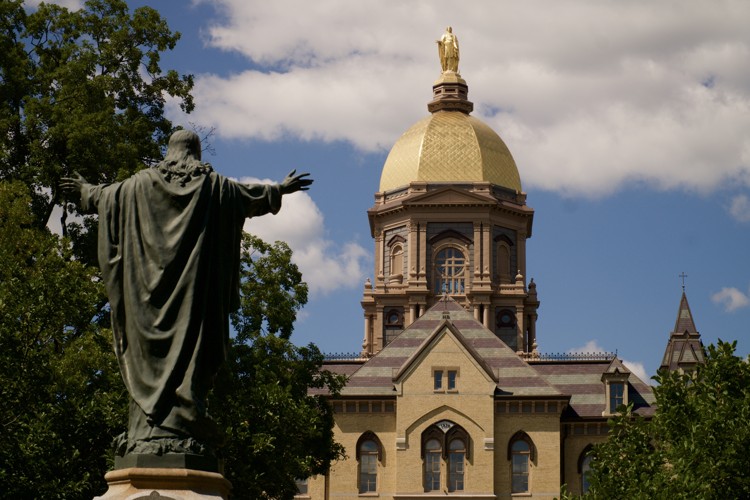 After conducting conversations with residents, the city identified two main problems that the new innovation team could address. The first was the environmental issue of stormwater management and relieving the stress on the combined sewer system. The second problem was the 1,000 vacant and abandoned lots throughout the city after the housing crisis. Garces said that they embedded students from the Society of Women Engineers tech team at Notre Dame in with the southeast neighborhoods, teaching residents how to use geographic information systems (GIS), data analytics, and human-centered design as tools to determine possible behavioral interventions. The Notre Dame volunteers found that they were able to kill two birds with one stone, converting the vacant lots into rain gardens that would both beautify the city and help with stormwater management. The innovation team created a vacant lot algorithm and partnered with the Bowman Creek Educational Ecosystem to install the rain gardens.
"It's been a great way to unlock both talent and elbow grease in the community because people enjoy working on green infrastructure projects," said Buttigieg. "We often think of data analytics or data-driven decision-making such as this as a very technical process. However, if we're not careful, it winds up relegating more and more government functions to the domain of a handful of highly-credentialed experts. We need to make sure that what we do always has a great deal of participation and engagement from the community."
Garces echoed that sentiment, asking himself and his team how they could reduce the barrier for residents to be willing to engage in this project. "They tried different models, like doing it in a church where there's more of a community caring about the rain garden," said Garces. "One of the students did a children's book to explain the importance of the rain garden and how it helped filter and maintain the quality of life to get the kids and neighborhood understanding why this was important. So we started using all these things as comprehensive tools that revolved around solving both the land use problem and the water infrastructure problem at the same time."
Two Cities, Two Strategies
"The hallmark of distributed governance is openness that supports deep and real communication, coordination, and connections across City Hall and a broad range of third parties, including residents, contractors, community organizations, local institutions, and nonprofit and for-profit organizations," write Goldsmith and Kleiman. With the new city O/S, the city serves as a hub. Gone are the tight rules, strict control of information, and discretion that hinder innovation and collaboration, replaced instead with the data-informed city employees and openly cooperative organizations that work together to create a city that works with, and for, the citizen.
Learn More about Mashed-Up Government
Learn More about The Problem-Solving Public Servant